Hinkley Honors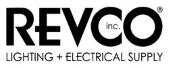 REVCO ELECTRICAL SUPPLY, INC.
50 GINGERBREAD LANE
EAST HAMPTON,NY 11937
About This Retailer
Our Mission
To provide our customers' with the highest quality products utilizing unsurpassed service and industry leading expertise.
History
Revco Lighting + Electrical Supply has been serving the industry since 1978. The first lighting showroom and branch opened at 403 Griffing Avenue, in Riverhead. Today, REVCO has five showrooms and branches. The corporate office is located in the Southampton showroom and branch.
After working in a family business for nearly ...
Read More
Hours
Monday: 6.30AM-5.00PM
Tuesday: 6.30AM-5.00PM
Wednesday: 6.30AM-5.00PM
Thursday: 6.30AM-5.00PM
Friday: 6.30AM-5.00PM
Saturday: 7.00AM-12.00PM
Showroom Features
Rollover for Description
Products on Display