Hinkley Showroom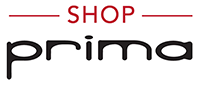 255 BASS PRO MILLS DRIVE
VAUGHAN,ON L4K 0A2
About This Retailer
We are Canada's top online provider of popular American and Canadian lighting fixtures and furniture.
Our warehouse only stores the latest lighting trends, and our scouts are always keeping a keen eye out for style, quality, and durability when looking for new products. Each product is hand-picked from the best brands to ensure that each piece is well-crafted and looks beautiful.
Our goal is to deliver premium home and lighting products at low, affordable rates. Our delive...
Read More
Hours
Monday: 10.00AM-6.00PM
Tuesday: 10.00AM-6.00PM
Wednesday: 10.00AM-6.00PM
Thursday: 10.00AM-6.00PM
Friday: 10.00AM-6.00PM
Saturday: 10.00AM-6.00PM
Sunday: 12.00PM-5.00PM
Showroom Features
Rollover for Description
Products on Display