Hinkley Honors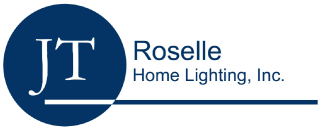 JT ROSELLE HOME LIGHTING AND SUPPLY
333 NORTH BEDFORD ROAD
MT. KISCO,NY 10549
About This Retailer
JT Roselle Home Lighting's two newly redesigned showrooms have been servicing Westchesters lighting needs for over 60 years.
Our two showrooms, in Mount Kisco and Mohegan Lake New York, specialize in providing our customers with personalized service at competitive prices.
Between our experienced staff and our vast array of suppliers, JT Roselle Home Lighting will make your shopping experience a pleasurable one.
Unlike other web sites or chain stores, feel assured that a call ...
Read More
Hours
Monday: 9.00AM-5.00PM
Tuesday: 9.00AM-5.00PM
Wednesday: 9.00AM-5.00PM
Thursday: 9.00AM-5.00PM
Products on Display